Marvel Fact Files - Buildings
A series of cutaway illustrations produced for the Marvel Fact Files magazine. Double and tripple gatefolds. The purpose of which was to imagine what the insides of the biuldings and living quarters would look like for the Fantastic Four, Avengers and X-Men characters.
Line drafts were first created in Illustrator for client approval, then rendered in Photoshop.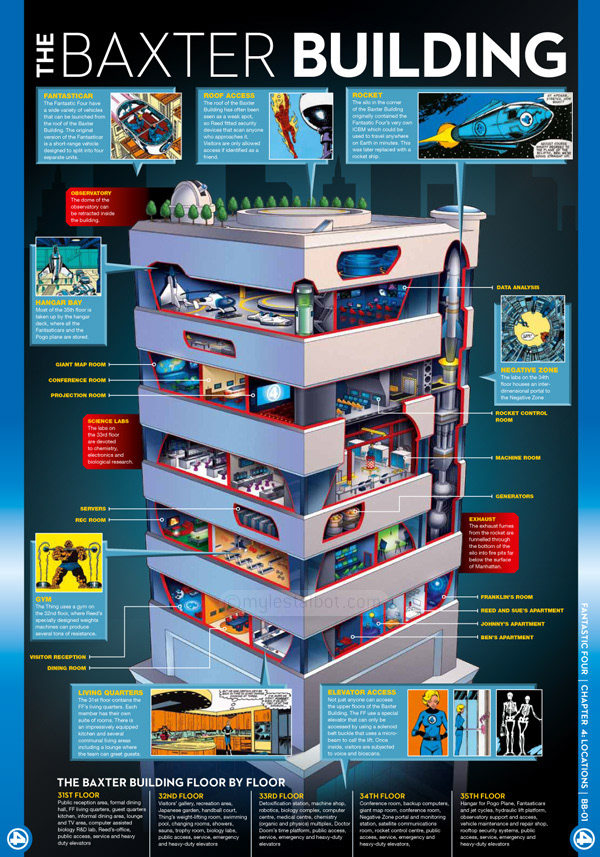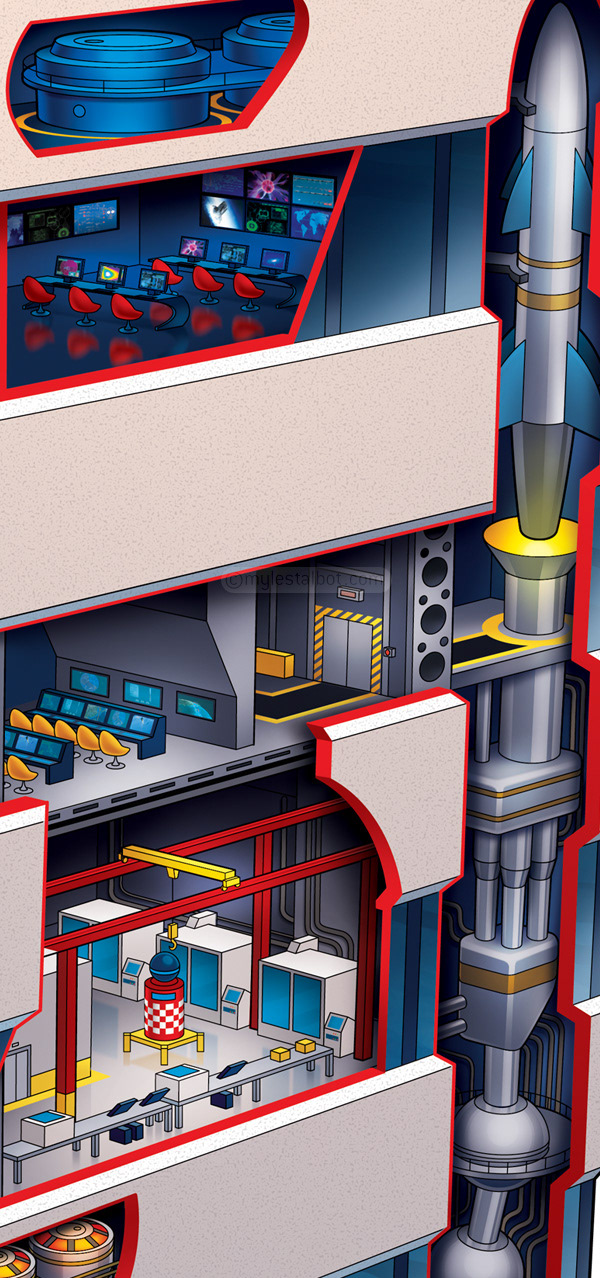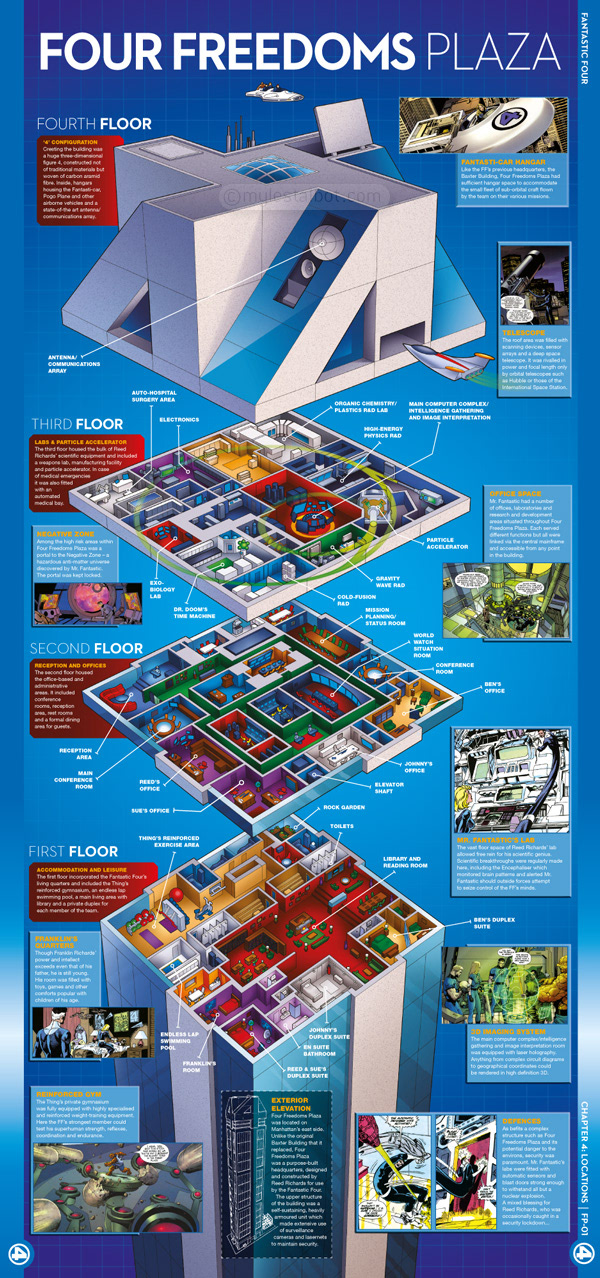 Line draft for client approval: